US launches criminal probe into WikiLeaks release of CIA hacking tools: reports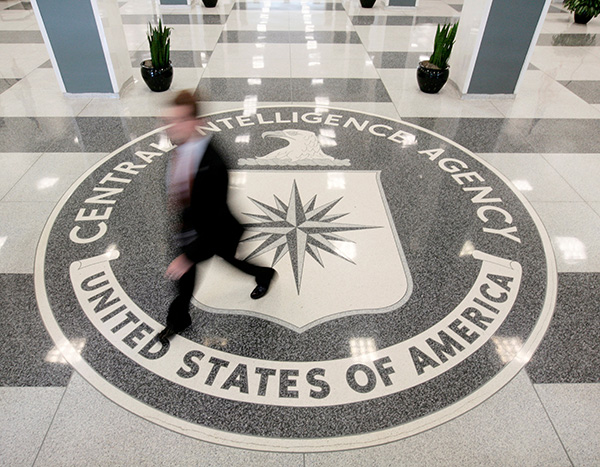 The lobby of the CIA Headquarters Building is pictured in Langley, Virginia, US on August 14, 2008.[Photo/Agencies]
WASHINGTON - US federal authorities have launched a criminal investigation into WikiLeaks' publication of documents about the hacking tools used by the Central Intelligence Agency (CIA) to break into cell phones, computer operating systems and even smart TVs, US media reported on Wednesday.
The US Federal Bureau of Investigation (FBI) and CIA are coordinating on the probe, CNN said, citing several US officials as its sources.
"The investigation is looking into how the documents came into WikiLeaks' possession and whether they might have been leaked by an employee or contractor," the news network said.
"The CIA is also trying to determine if there are other unpublished documents WikiLeaks may have."
USA Today reported that a separate review will attempt to assess the damage caused by such a disclosure.
At a new briefing on Wednesday, White House spokesman Sean Spicer would not confirm the authenticity of the documents, but said the leaks coming out "should be a major concern."
"This is the kind of disclosure that undermines our country, our security, and our well being," Spicer said. "Anybody who leaks classified information will be held to the highest degree of law. We will go after people who leak classified information. We will prosecute them to the full extent of the law."
WikiLeaks on Tuesday released thousands of documents that it said revealed "the entire hacking capacity of the CIA" and "have been circulated among former US government hackers and contractors in an unauthorized manner", one of whom provided them to WikiLeaks.
The anti-secrecy organization said by the end of 2016, the CIA's Center for Cyber Intelligence had over 5,000 people and had produced more than 1,000 hacking tools that can target "Apple's iPhone, Google's Android and Microsoft's Windows and even Samsung TVs, which are turned into covert microphones."