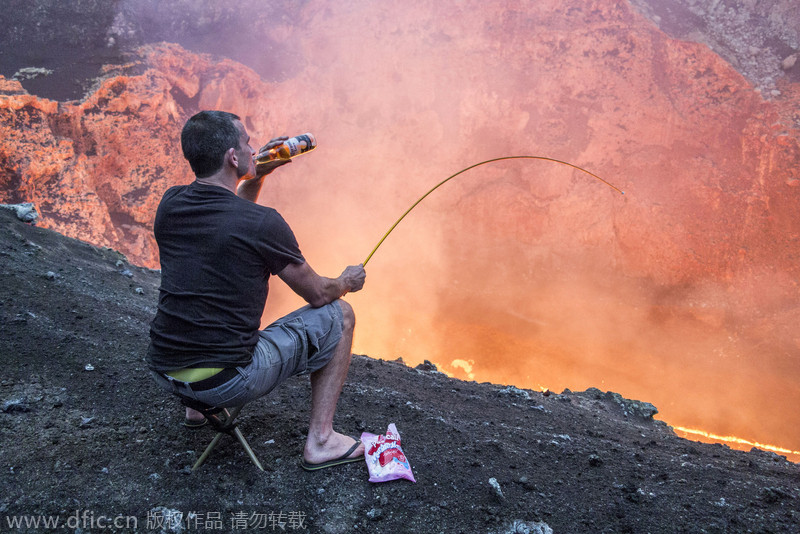 Simon Turner uses a collapsible tent pole as his stick while toasting a marshmallow. [Photo/IC]
A daredevil has taken the popular camping tradition of roasting marshmallows to a whole new level by heating up his marshmallows over a volcano.
Volcano expert Bradley Ambrose filmed his colleague Simon Turner after the pair descended 400 meters towards the Marcum Crater volcanic vent in Ambrym, Vanuatu, New Zealand.
Turner, from Christchurch, New Zealand, wanted to make the trip more memorable so brought a bottle of beer and some marshmallows to roast.
He used a spare tent peg which he took with him on the 400m deep descent towards the lava lake and temperatures of more than 1093 degrees Celsius.
A seasoned volcano expert, Bradley has made the descent towards the lava lake 12 times in the past - almost three miles of rappelling.