Water way to celebrate an engagement!
Updated: 2014-11-04 11:54
(chinadaily.com.cn)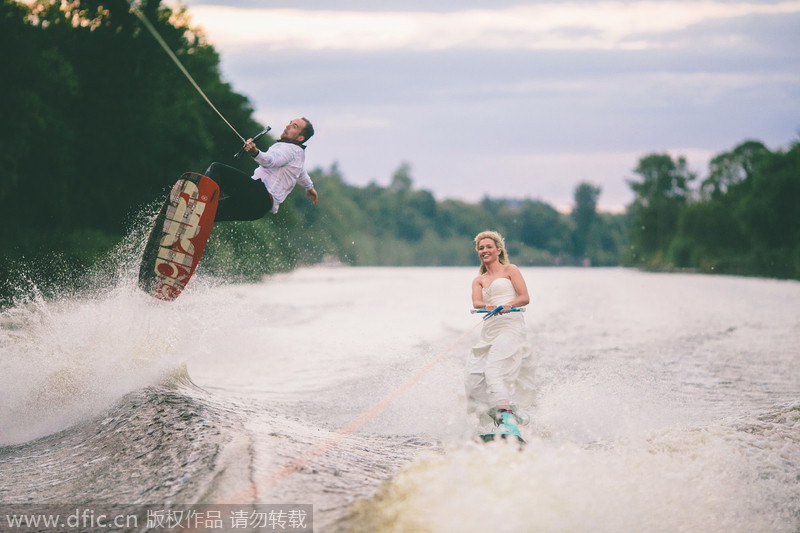 A thrill-seeking couple captured the moment they became engaged by taking to the water for a series of brilliant wakeboarding snaps. Peter Stewart, 30, and Fiona Bannon, 27, from Coleraine, Northern Ireland, had spent the summer on the River Bann with Peter teaching Fiona how to wakeboard so it seemed quite natural to take to the Bann again to mark their engagement. [Photo/IC]
...