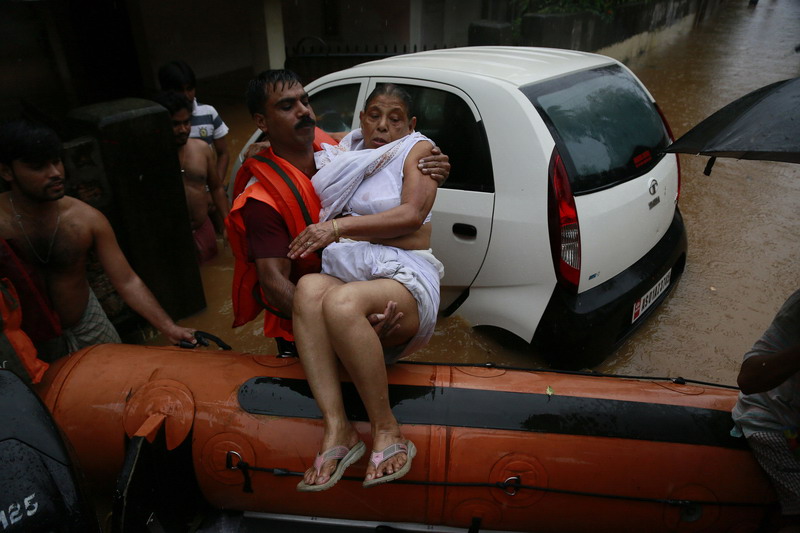 A National Disaster Response Force person carries an elderly woman to a boat in a flooded area following heavy monsoon rains in Gauhati, Assam state, India, Sept 22, 2014. [Photo/IC]
GAUHATI - Landslides and flash floods triggered by two days of heavy rain have killed at least 28 people in India's remote northeast.
Officials said Tuesday that 14 people have been killed in northern Meghalaya state. Another 14 deaths were reported in neighboring Assam state, where several districts, including the capital, Gauhati, were flooded.
Pritam Saikia, an official in Assam's worst-hit district of Goalpara, said 90 villages in his district have been submerged and that more than 150,000 people have been asked to leave their homes for higher ground.
The rain halted for several hours Tuesday, but more rain is forecast for the next 36 hours.
The area is prone to flooding during the June-to-September monsoon season. In June, at least 11 people were killed in heavy flooding in Gauhati city.