Incredible photographs capture the daily lives of Thailand's remote hill tribes - barely touched by modern society in the 1970s and 80s.
Rare images capture children smoking tobacco, wearing neck stretching jewelry and picking opium in the fields in a remote land completely separated from the modern world.
Australian photographer John Spies, 59, who has lived near Chiang Mai, Thailand, for 37 years once stayed with the tribes and got a unique insight into their lives.
"In the tribe, most of the kids, even milk-feeding babies, smoke cigarettes as they are not aware that smoking is harmful to health," according to Spies.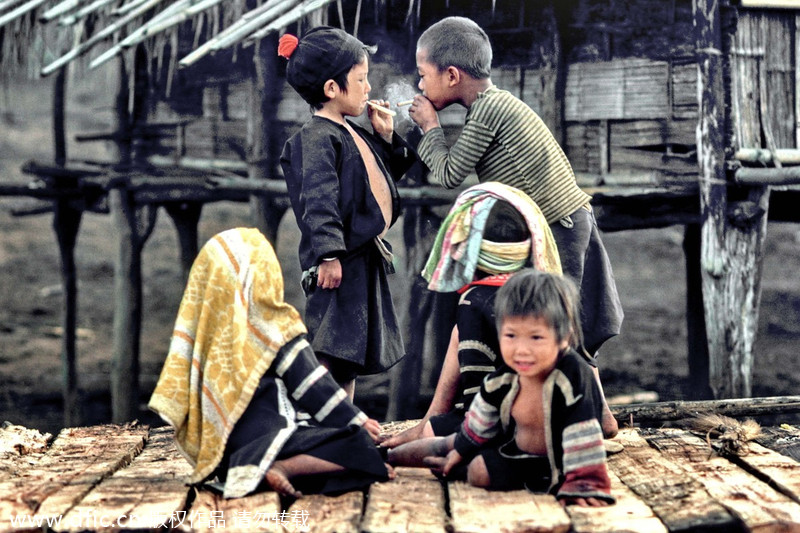 Children smoking tobacco in a remote land near Chiang Mai in Thailand, a place completely separated from the modern world since the 1970s. [Photo/IC]