The ancient Silk Road and China's Grand Canal, the world's longest artificial waterway, were inscribed on the list of World Heritage Sites on June 22, 2014.
A World Heritage Site is a place - such as a forest, mountain, lake, island, desert, monument, building, complex, or city - listed by the United Nations Educational, Scientific and Cultural Organization (UNESCO) as being of special cultural or physical significance. The program catalogues, names and conserves sites of outstanding cultural or natural importance to the common heritage of humanity.
Let's celebrate listed sites around the world.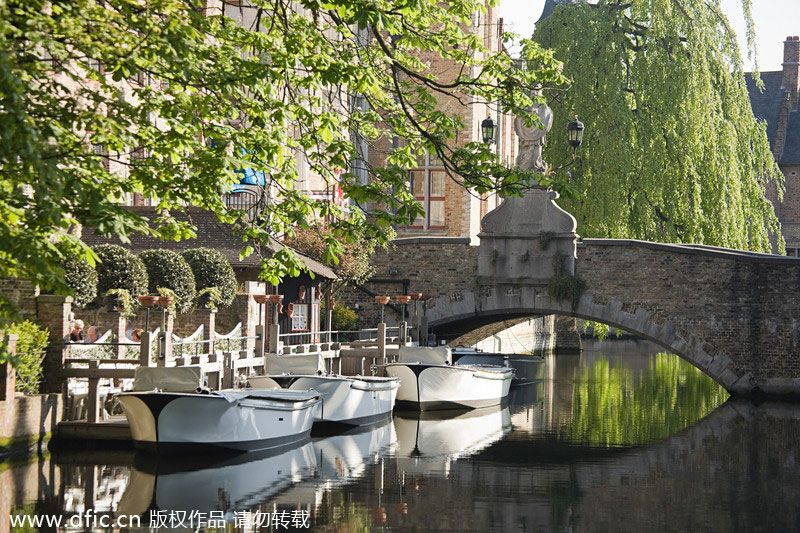 One of the canals in Bruges. [Photo/IC]
Bruges is the capital and largest city in the province of West Flanders in the Flemish region of Belgium. It is located in the northwest of the country and is sometimes referred to as "The Venice of the North". The historic centre of Bruges has been a World Heritage Site since 2000.