Labor Day gives workers an opportunity to take a well-earned rest and reminds them to enjoy their rights, with retirement among the most important. The 2014 Natixis Global Retirement Index offers options for retirees by analyzing the standard of living and security in 150 nations based on 20 performance indicators that identify overall welfare in retirement and old age. Eight European countries appear in the top 10 list.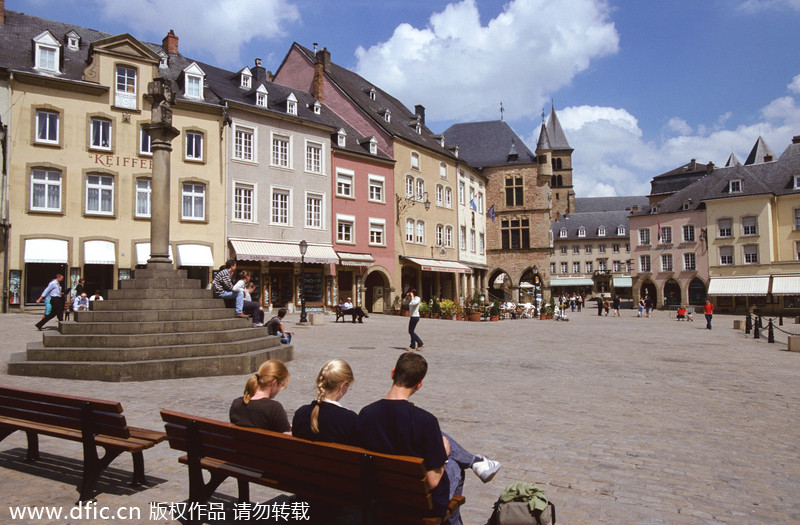 Echternach, the oldest town in Luxembourg, lies near the border with Germany. [Photo/icpress.cn]
10. Luxembourg
Health: 8.5/10
Finances: 5.9/10
Quality of life: 8.0/10
Material well-being: 8.9/10
Though showing improvement in health and quality of life categories, Luxembourg suffered a steep decline in finances this year, knocking it from third in the list. While the economy is growing, Luxembourg's projected rise in age-related expenditure remains one of the highest in Europe.