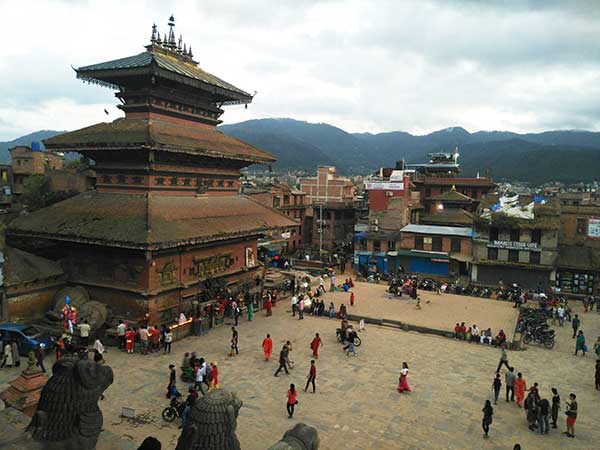 Temples in Kathmandu can be found on street corners, in markets and squares, or even at construction sites.[Photo by Xing Yi/China Daily]
Famed for its majestic snow-capped peaks, Nepal also offers up a diverse array of attractions, from temple walks to treks through its lush forest wildernesses
It took my breath away when I first caught sight of the snowcapped peak of the world's highest mountain emerging from the clouds outside my plane window.
Qomolangma, or Mount Everest, is as white as the clouds. Only its sharper edges distinguish the peak itself, letting mountaineers know it's there - the highest point on Earth.
And it also tells me that my trip to Nepal has just begun.
As the plane begins its descent, Nepal's sprawling capital Kathmandu comes into view, occupying a wide valley on the southern edge of the Himalaya Mountains.
Dusty, chaotic and bustling on a truly metropolitan scale, Kathmandu Valley is the country's largest urban area where more than 6 million people live in a cluster of satellite cities and towns surrounding the capital.