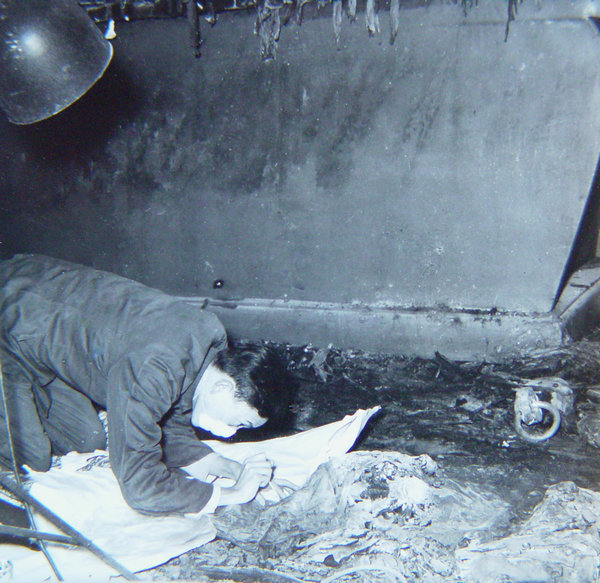 Archaeologists recording what they saw inside the Dingling Mausoleum's underground tomb in 1957. [Photo provided to China Daily]
Sixty-one years have passed, but Sun Xianbao well remembers exactly what he saw after squeezing himself through the narrow opening between two giant stone panels, panels that form the gate to the burial chamber of Emperor Wanli (1563-1620).
"On the ground were rotted wooden boards and some whitish circles," the 80-year-old says.
"The circles, it turned out, were the paper coins meant for the deceased. Time had turned the paper into grainy dust."
In 1957, from where he stood, inside the tomb, Sun removed a rectangular stone slab that had leaned against the panels and served as lock for 337 years.
Now the gate leading to the final resting place for the longest-reigning emperor of China's Ming Dynasty (1368-1644) was finally opened.