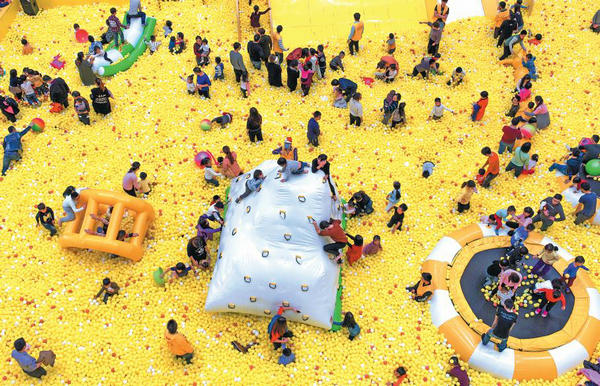 Children play in the 'Yellow Lake' at a shopping mall in Quanzhou in Fujian province, first prize.[Photo by JAN MARTINEC (THE CZECH REPUBLIC)/provided to China Daily]
The photos on this page are all selected from a photographic competition named Maple Leaf Cup 2016 "Foreign Teachers in China".
The competition recruited photographic works from 400 colleges and universities and educational institutes with qualification to employ foreign experts.
More than 1,000 pieces by 300 foreign experts from 35 countries participated in the competition. They come from the United States, South Africa, Russia, Canada and other countries.