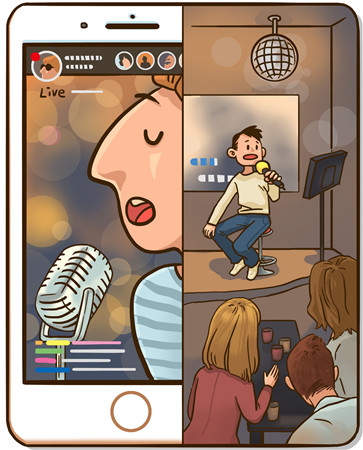 LIANG LUWEN/CHINA DAILY
It's the dead of night and Yang Jie is staring at her mobile phone and feeling sentimental. She puts on her earphones, swipes the screen and starts to sing to the music coming from it.
"I love singing because it relieves the pressure and helps me relax, especially when I'm feeling down," says Yang, 28, an office worker from Beijing. She particularly likes pop songs by singers such as Karen Joy Morris and Rene Liu.
"When someone clicks a 'like' button to my song on the app I use I feel a sense of achievement and post more songs," she says.
Chinese have taken to using such apps by the millions in recent years as a way of providing themselves made-at-home entertainment that then allows them to earn kudos among friends and strangers alike. In the quest for plaudits and inner satisfaction they can send their performances to those they know or share it on their social media pages.