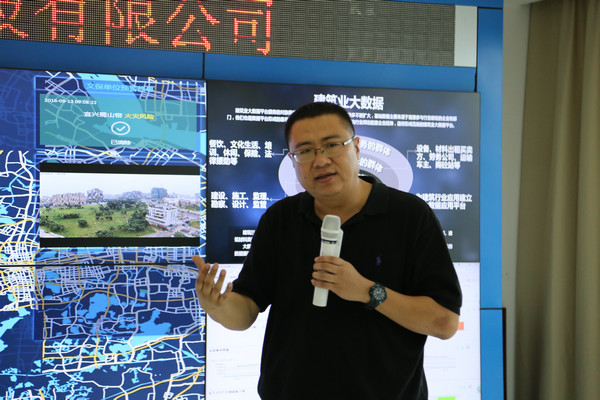 Guo Jian, CEO of Wanhua, a company which helps the local government monitor pollution levels in the city. [Photo by Yang Jun/China Daily]
Guo Jian's office in a Guiyang high-rise offers a view of the Bailu Lake below.
In 2010, when he started to work here, he saw very few people. The area looked like a patch of real estate in search of tenants-a scene familiar to many newer parts of urban China. In more recent times the lake has been surrounded by hundreds of home-grown and foreign companies that have set up shop in this high-tech industrial development zone.
The hustle and bustle in the capital of Southwest China's Guizhou province, which witnessed little developmental activity in the earlier decades, is because of its technological aspirations.
Since the country's new Five-Year Plan (2016-2020) was announced last year, "big data", which refers to an ecosystem created mainly by the analysis and storage of large amounts of data, has become a vogue term in Guiyang. The province is seeking to be part of the central government's Internet Plus strategy of integrating new technology with traditional industries.
High-tech ventures, for instance, comprise 5.8 percent of 128,951, the total number of registered private businesses in Guiyang, according to local government officials.
And, a new society is slowly emerging around it, recent interviews with a few senior executives from the industry suggest.
"We were among the early birds," says Guo, the 40-year-old CEO of Wanhua, of the time the company started data analytics in Guiyang.