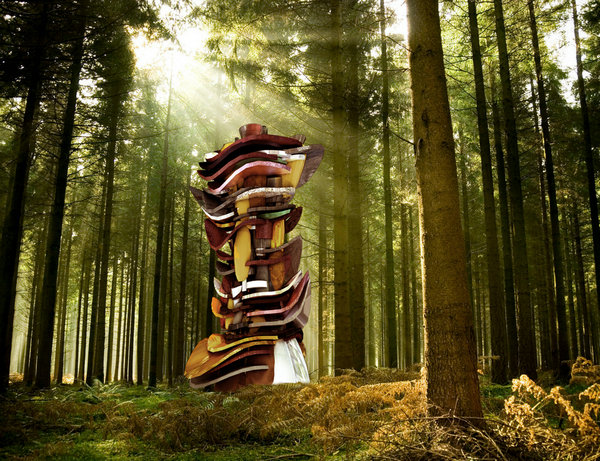 Identity by Wang Yuyang. [Photo/China Daily]
Large outdoor sculptures by 16 contemporary Chinese artists will be exhibited in the Sussex countryside in July.
The exhibition, called "A Beautiful Disorder", will be the first large-scale showcase of Chinese contemporary sculpture in Britain and will run until November.
"We began discussing the possibility of an exhibition of Chinese contemporary art in 2012 when we were thinking about expanding our program," Clair Shea, the curatorial director of the Cass Sculpture Foundation, tells China Daily.
The foundation, established by Wilfred and Jeannette Cass in 1992, is a charitable commissioning body dedicated to the support and exhibition of contemporary sculpture.
So far it has commissioned more than 400 works from emerging and established artists, including works by Anthony Caro, Tony Cragg, Andy Goldsworthy and Marc Quinn among others.
Ella Liao, a Shanghai-based curator, worked with Shea to pick Chinese artists for the program.
Liao speaking to China Daily in Shanghai, says: "When British and other European audiences talk about contemporary Chinese art, all they know are big names such as Xu Bing and Cai Guoqiang. But a new generation of artists is reaching maturity and creating impressive artworks, and we wanted to introduce them to a wider audience."