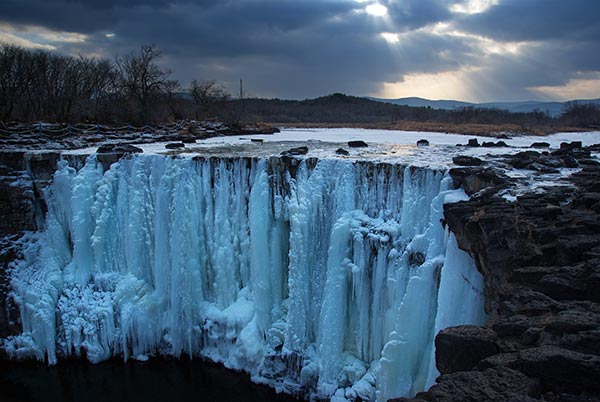 Frozen waterfall in Jingbo Lake. [Photo provided to China Daily]
My upper and lower eyelids were slightly stuck together by the frozen steam from my mouth.
I had to make an effort to open my eyes every time I closed them.
Thin layers of frost emerged over my eyebrows.
I could feel the biting cold pressing against my back and trying to get in.
This was what it felt like to be in the open air, 20 degrees Celsius below zero, in Harbin, in China's northernmost province Heilongjiang.
Yet, the freezing chill was not going to keep me from the winter wonderland.