Visit THE WEEK on Tencentweibo 

Cupid day controversy
Valentine's Day is known for swarms of pink and red decorations, over-priced flower bouquets and sweet chocolates. Celebrating is simple. Be sweet to your girlfriend, fiancée or wife; spend your day doing nice things for them. But two radio hosts in New Zealand had to be difficult. They hosted a program, during which they invited listeners to call their wife or husband live on air to inform them that it's time for a divorce. How did the plan backfire?
Valentine's gifts for the rich
Rich people, like politicians and business executives, may be good at making money, but they are not typically known for being the best husbands - evidenced by these unromantic kisses. For these people and others fighting to save their relationships, Valentine's Day can be very important. An expensive gift or a grand gesture always helps to warm the heart of a cold lover. One good idea: a Vietnamese golden facial.
Unique Valentine's Day gifts
A bouquet of roses. A box of chocolates. Everyone gets the same gifts for Valentine's Day. But in these rough economic times, some people knew better than to pay triple the price for a bunch of roses that will die in a week. That's why people are getting these cost-effective (and still beautiful) vegetable bouquets. And what do you think about the chocolate iPhone? I think it's a horrible gift. And as some of you may know, pissing off your lover on Valentine's Day is a very, very bad idea.
Cute photos
In honor of appreciating all things cute on Valentine's Day, we bring you these photos taken by Seth Casteel.
This Wacky World!
A couple in Thailand broke the world record for the longest continuous kiss. The two men kissed for 50 hours 25 minutes and 1 second. They must have gotten hungry.
A couple in the US was arrested for their Valentine's Day celebration. Passersby saw the naked woman tied up in the backseat of the car and mistook the couple's sexual role-play game for a kidnapping.
Big news for Kobe Bryan this week, as he and his soon-to-be ex-wife were spotted sharing a Valentine's Day kiss. Vanessa Bryant filed for divorce in December, because, while Kobe is a great basketball player, he's a terrible husband. Want to make it up to her, Kobe? Give her a Vietnamese golden facial.

Director: Lin Hanqing    Graphic Design: Zhang Xiao   
Videographer: Cong Ruiting    Producer: Chris Clark & Clark Cahill    
Managing Producer: Christie Lee    Executive Producer: Flora Yue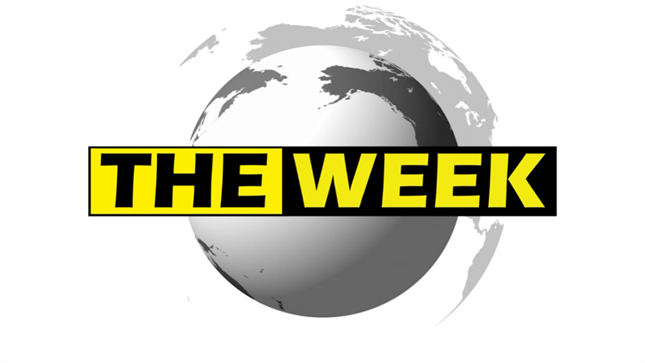 If we used your photo on the show, let us know. Contact: liqiao@chinadaily.com.cn
The opinions expressed on this show do not necessarily represent the opinions of China Daily or China Daily Website.