Visit THE WEEK on Tencentweibo 

Parents are animals
A Chinese man who calls himself the"Eagle Father"caused quite a stir this week after forcing his 4-year-old son to stand outside nearly naked in the freezing cold. He Liesheng then posted the video of what he called strict parenting tactics on the Internet, bringing about a wave of rage and condemnation from netizens. The controversy makes the Eagle Father the latest in a string of parents who add animals to their names thinking it is an excuse to treat their children like beasts. And that needs to stop. Now.
Baby plays ping-pong
A video of a baby playing ping-pong went viral this week. It was picked up by countless news organizations and attracted thousands of comments praising the child's skills. Now, I hate to be a spoiler, but I have to tell the truth: The kid is very cute, but his ping-pong skills are simply not impressive.
Halftime hazards
Americans weren't watching ping-pong this week, as much of the attention was placed on the Super Bowl - the final game of the National Football League season. People drink beer while watching large men in tights tackle each other and anticipating the next round of entertaining TV commercials. Also on the schedule: the Super Bowl Halftime Show. It's safe to say that pop-singer MIA, the group LMFAO and Madonna didn't have their best performances.
Let's consult Clark
The performances at the Super Bowl were pretty weak. But, as The Week's Clark Cahill shows us, things could go much, much worse.
Romantic ram to marry deer
If you watch The Week regularly, then you have heard the story of the ram and deer who fell in love in China. The two have been photographed cuddling and showing each other affection, but now there are plans to marry them. And people are actually buying tickets to the ceremony!
This wacky world!
A man in the US was in court after getting too physical with his wife. To punish the man, a judge forced him to buy her flowers, take his wife out to dinner and then treat her to a game of bowling.
Organizers have set March 30 as the date for the first-ever International Moustache Film Festival. The event will take place in the US state of Maine and will feature films with actors who have a hairy upper lip.
Video surfaced this week of what some people think may be Iceland's version of the Loch Ness monster. Lagarfljotsormurinn is thought to be a 50-foot-long worm-like monster. Its name is scary enough!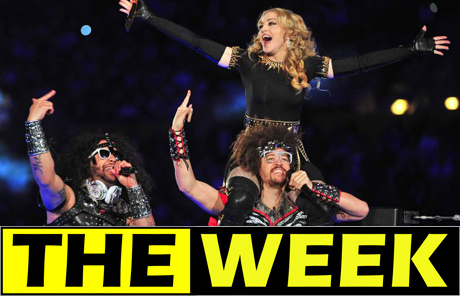 Director: Lin Hanqing    Graphic Design: Zhang Xiao   
Videographer: Cong Ruiting    Producer: Chris Clark & Clark Cahill    
Managing Producer: Christie Lee    Executive Producer: Flora Yue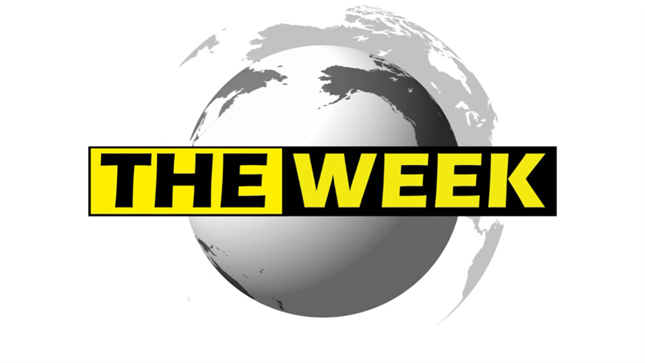 If we used your photo on the show, let us know. Contact: liqiao@chinadaily.com.cn
The opinions expressed on this show do not necessarily represent the opinions of China Daily or China Daily Website.