Spectators here in Shenzhen have not only been enjoying the Universiade competition. In addition to the competition management, the organizing committee placed great focus on turning the games into a dazzling sports show. What makes these games all the more entertaining is the presentation of the sports themselves.
According to the Shenzhen Organizing Committee, sport presentation is the face and image of the games, presenting relevant content of the competition's rules, players' information and culture of the host city to the spectators by means of announcements, video screens, scoreboards, music and live shows.
At the events, the big screen is drawing the audience's attention. For some sports, like artistic gymnastics, a brief introduction of the rules is absolutely necessary, because watching it live in the stadium is a totally different experience than one gets at home.
For the 26th Summer Universiade, the Shenzhen Organizing Committee has included sport presentation as an integral part of its organization to present a vigorous Shenzhen to the world audience.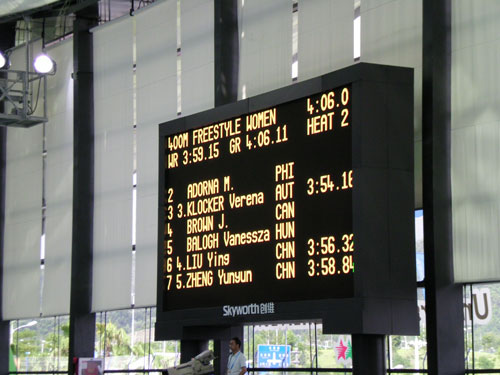 Video: Xing Xudong
Producer: Flora Yue