A group of young men dressed as construction workers gripped the audience at the CCTV 2011 Spring Festival Gala. Their performance made it hard to believe they are not professionals.
They are the Shenzhen Wanfu Migrant Worker Hip-hop Dancing Group, who were chosen as volunteer performers for the Universiade 2011 Shenzhen opening ceremony.
Migrant workers have made a great contribution to Shenzhen's development over the past 30 years. If the city is a giant machine, they are the gears that keep it running.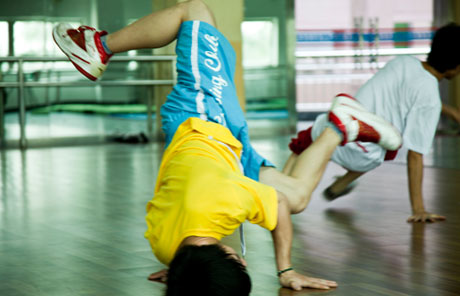 Video: Huang Lan & Huan CAO
Voiceover: Chris Clark
Producer: Flora Yue