The children in Sun Village are all descendents of the prisoners. They are aged from 3 months to 18 years old. The kids can be here until their parents are released. The kids in Sun Village live a dependent life not only on donations but also by themselves.
In the winter festival, their must need is warm clothes, foodstuff, cold tablets, dried fruits and also presents to the kids for the new year.
The kids here are very open and lovely. They are preparing for a party on the Spring Eve February 11, and wish you could come and take a look. Now they're decorating their houses and yard to welcome you. Your attendance is not only about donation, but more to show love from the society.
Sun village have another 5 sites around China, located in Shannxi Xi'an, Henan Xinxiang, Shannxi Longxian, Jiangxi Duchang and Qinghai Datong. And In Beijing, you can get there by the map.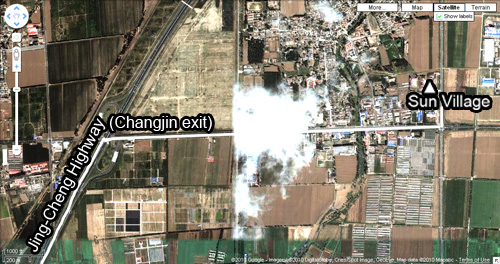 Also keep an eye on their website, you can get all the information.
If you would like to be there, please dail the number to the front desk first. They will arrange a kid or teacher to show you around in the village.
TEL: 010-60443757 / 60443906 / 60443523 / 60443524
Sun Village English contact person: Gao Feng (高峰)
TEL: 0086-010-60443757
MOBILE: 0086-13611046837
Video: Xu Yang
Camera: Lou Yi
Photograph: Gao Zhijian & Wu Chuanjing