Hu Yinan was in Shanghai on Nov. 15 and 16, covering President Obama's visit to China.
Related story:
Obama: China and US should jointly reduce world's conflicts
Obama arrives in Shanghai for state visit

About the China Daily Reporter: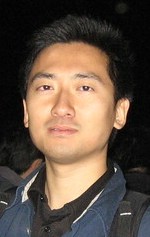 Hu Yinan is a staff writer with China Daily's news center.
He has reported extensively on news events around the country, publishing various investigative stories independently conducted throughout townships and villages.
He can be reached at huyinan@chinadaily.com.cn.