Eden of the East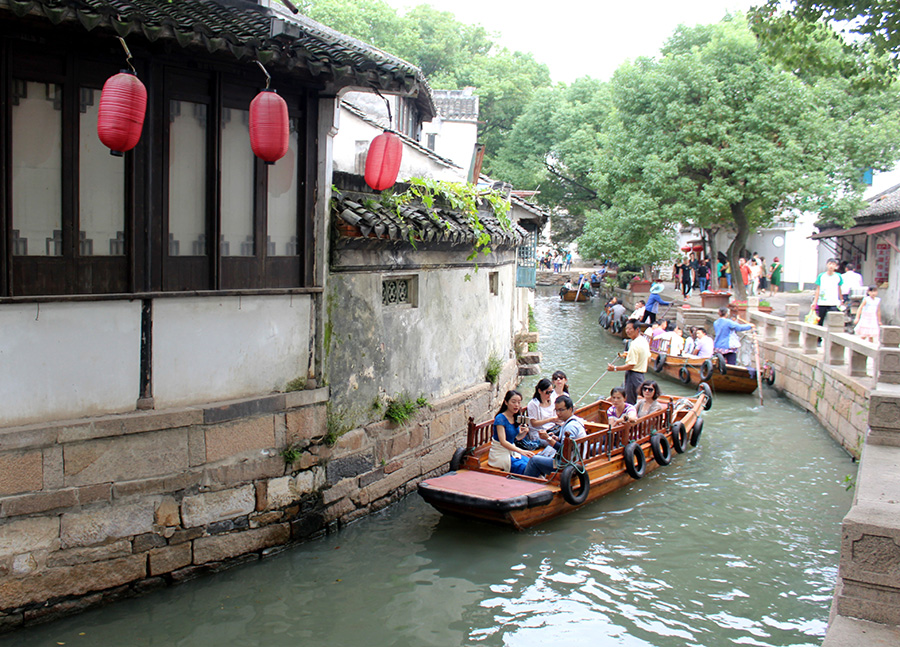 A waterway of the ancient town Tongli. [Photo/Wei Xiaohao/Wang Qiming/Wang Jianzhong/China Daily]
DAY 1
Whirlybird's-eye view
Helicopter tours are a new way to view from above not only the ancient city by day but also the futuristic industrial zone's sparkle at night.
Their appeal is that they hover, rather than soar, over striking panoramas.
Choppers twirl over natural wonders like mountains, islands and peninsulas.
A growing number of guests use these whirlybird's-eye views as backdrops for milestone moments like proposals and weddings.
Canal cruis
Suzhou's appellation as the Venice of East comes not only from its grid of canals but also from the craft that ply these watercourses.
Traditional gondolas glide through the channels, frequently beneath bridges.
Vessels still drift along the 80 kilometers of the nearly 1,800-km Grand Canal that flows through Suzhou on its way from Beijing in the north to Hangzhou in the south.
The world's longest manmade waterway-a world wonder-was constructed in the Sui Dynasty (581-618).
Over 20 smaller channels dissect downtown within the city's moat.
Night tours offer a more ethereal feel, as passengers slip across dark waters clasped by gardens illuminated as if by moonlight cranked up to full luminosity.
The haunting songs of local pingtan performers onboard float through the air like the boats over the water.