Going somewhere? Don't forget to take these items
Editor's note: To relieve travelers from long lines or congested traffic during their long journey back to their hometown to enjoy the traditional Chinese festival with their families, here are some tips to make the travel comfortable.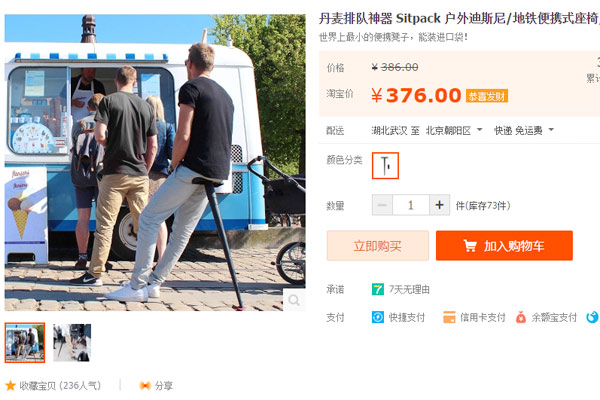 A screenshot from Taobao.com shows people waiting in line with a portable stool. [Photo from Taobao.com]
Portable stool
Price: tens of dollars
The portable stool can be folded into size of a cup and stored in a pocket. Though it is small in size, a single stool can hold a weight of around 100 kg. It is undoubtedly a good choice when one has to stand and wait in a long line or in a crowded waiting room.