Going somewhere? Don't forget to take these items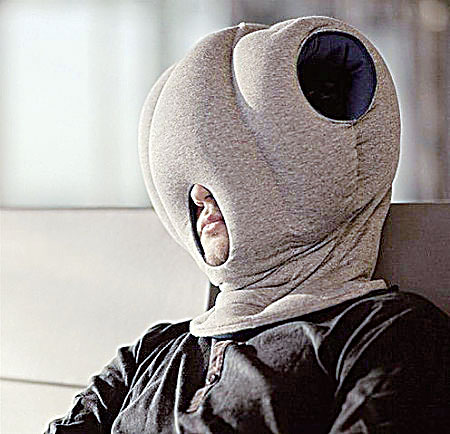 Ostrich pillow.
Ostrich pillow
Price: about 200 yuan
Travelers who spend days on a train or long hours on bus will find this ostrich pillow so helpful. The pillow makes it easy to nap during the journey. Travelers don't have to lay their head down on the hard desk, which is uncomfortable. It essentially turns the head into a pillow, with an opening for the mouth and nose to breathe and holes on each side to rest the hands or keep them warm while people nap on the desk.