Eden of the East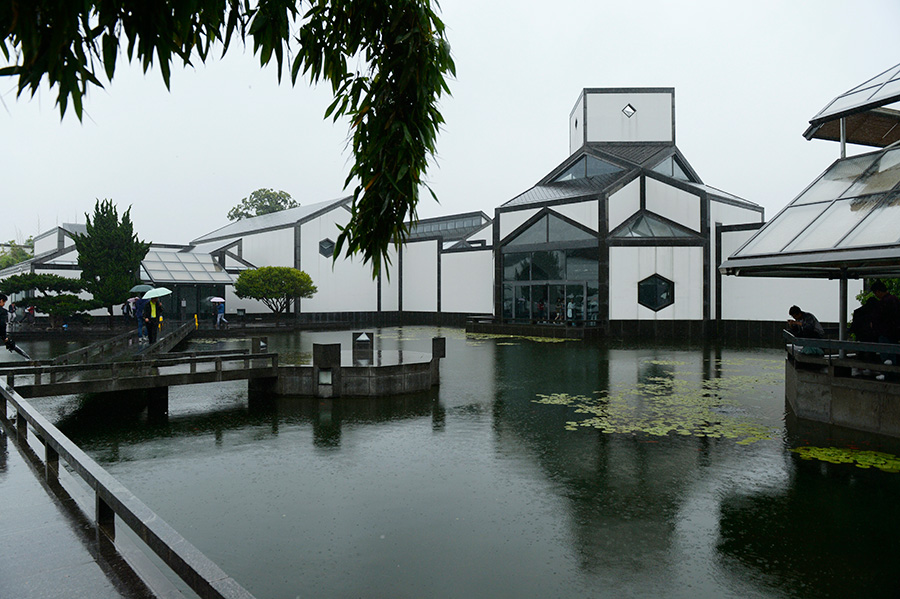 The Suzhou Museum, designed by world-famous Chinese-American architect I.M.Pei [Photo/Wei Xiaohao/Wang Qiming/Wang Jianzhong/China Daily]
Heaven on Earth. Venice of the Orient. China's Eden.
Land of fish and rice.
Suzhou, indeed, lives up to its multiple monikers.
Nine of the city's over 200 classical gardens are inscribed on the UNESCO World Heritage list-for good reason.
They embody top-notch ancient aesthetics.
The settlement's moat has flowed for 25 centuries.
Residents who dwell in antiquated abodes still swill from 6,000 of 20,000 dynastic-era wells.
And they wash clothes in the countless canals that split the seams between patchworks of vernacular buildings.
The city in Jiangsu province falls within the jurisdiction of the 144-hour visa-free transit for travelers from dozens of countries to Shanghai, Jiangsu and Zhejiang province. But it's worth three days on its own.
Visitors discover why it has for centuries been a retreat for literati, who've long used their pens and minds to compose homages to not only its aesthetics but also to its soul.