Chengdu, a megacity in western China, is expanding its worldwide friendship circle to transform itself into an international metropolis.
A media delegation from the city made a trip to Pecs, Hungary in January, to strengthen mutual understanding between the two cities.
Chengdu and Pecs signed a memorandum of understanding in 2014 to establish friendly and cooperative relations. Zsolt Pava, mayor of Pecs, said he was looking forward to conducting further cooperation with Chengdu.
"We welcome tourists and businesspeople from Chengdu and I am looking forward to establishing a formal sister-city relationship with Chengdu," he said at the signing.
He said the city will attend the Chengdu Global Innovation and Entrepreneurship Fair in May to seek further cooperation opportunities.
Jozsef Bodis, the president of the University of Pecs, said the institution will send representatives to join the Pecs delegation at the Chengdu event.
He said that the two cities have great potential to cooperate in fi elds such as teaching, scientific research and the commercialization of scientific research achievements.
With its opening-up to the world, Chengdu has established sister-city relationships with an increasing number of international cities in recent years.
Currently it has 32 sister cities and has established friendly cooperation agreements with another 41 cities.
Chengdu won the International Friendship-City Exchange and Cooperation Award for the third consecutive time during a recent selection by the Chinese People's Association for Friendship with Foreign Countries and China International Friendship Cities Association.
The award is the highest honor in the country for cities that have contributed to friendly exchanges and cooperation between China and the world.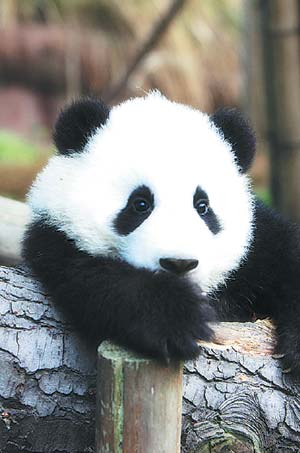 Most of the giant pandas living in overseas zoos are from the Chengdu Research Base of Giant Panda Breeding. [Photo provided to China Daily]