For every 1,000 Chinese, there's a multimillionaire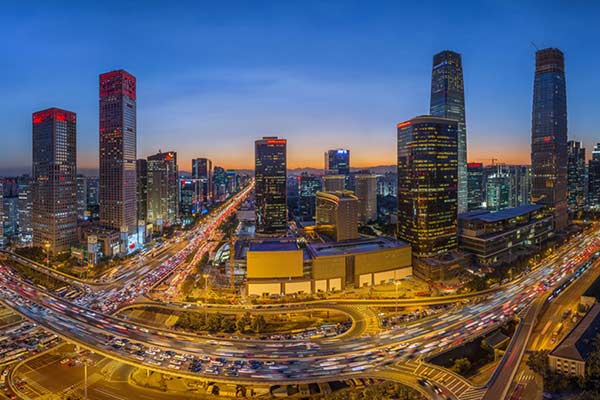 Night view of CBD with skyscrapers, high-rise office buildings and crossings of elevated highway in Beijing. [Photo/IC]
It's not as hard as you might think to bump into a multimillionaire in China these days.
The Chinese mainland is home to 1.34 million multimillionaires as of May this year, increasing by 130,000 people with a 10.7 percent growth rate, according to a recently released Hurun report.
Given the national population was 1.368 billion at the end of 2014, based on National Bureau of Statistics, multimillionaires, including billionaires, now make up 0.1 percent of the total population of China.
That means for every 1,000 Chinese, there is one multimillionaire.
The number of billionaires has reached 89,000, an extra 11,000 or a 14.1 percent increase compared to last year.
Guangdong province is now home to the most number of multimillionaires, replacing Beijing with 240,000 people.
More than half of all multimillionaires are located in Guangdong, Beijing, Shanghai and Zhejiang.
But where do we have the best chance to meet one?
Based on the permanent resident population compared to the number of multimillionaires in those regions, Beijing is in top spot with 1.1 multimillionaires per 100 residents, followed by Shanghai, Jilin and Zhejiang, according to the National Business Daily.
The report shows multimillionaires prefer and tend to increase their overseas investment, where foreign exchange is one of the most common financial investment products.
The foreign exchange brings investors an 11 percent yield rate as the RMB declined 11 percent in value against the dollar from last June to May this year.
Investors are also fond of overseas insurance investment with 45 percent purchasing insurance products.