Plane collector spends $1m on old Boeing 737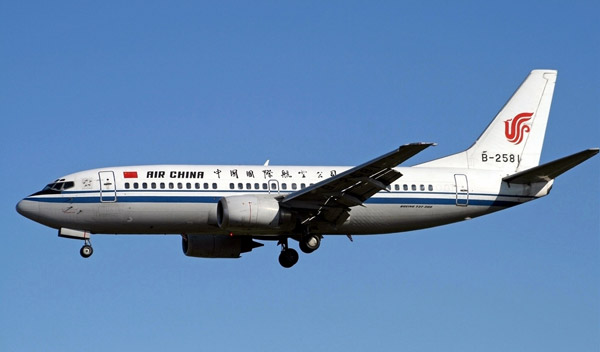 An Air China Boeing 737-300 [File Photo]
Some collect postal stamps, some dig coins and some spend fortune on antique cars. In the case of a 30-year-old entrepreneur from Guanghan city of Southwest China's Sichuan province, it is retired airliner.
The man surnamed Ning spent nearly 8 million yuan ($1.2 million) recently to buy and ship a retired Boeing 737-300 from the US for personal collection, according to Chengdu Commercial Daily on Monday.
Although Ning's dream to have the plane in his collection has now come true, the journey was a bumpy ride.
His team went to the US in June in search for the perfect jet. After the trip, he locked on to the Boeing airliner and the negotiations lasted for three months until early September, with most of the back and forth taking place at midnight due to the time differences.
Finally the seller agreed to cut down $100,000 from the original offer of $600,000, but engine and avionic devices on board had to be removed and shipping service was also not provided.
The huge airliner had to be dismembered and shipped backed to China by sea. So Ning's team had to hire a company that had import and export trade license in aviation technology to take charge of the transportation and maintenance work.
On Sept 26, the dismembered airliner finally set off from Arizona and reached Shanghai port nearly a month later.
The plane is now being reassembled in Beijing; afterwards it will be shipped to be exhibited at an aviation culture park near Civil Aviation Flight University, from which Ning graduated in 2009.
The airliner would be on display to public for free. "I consider the purchase as a creation of my own work. I have not only realized my dream, but also provided a platform for others to gain knowledge of aviation culture and realize their own dreams," said Ning.
Ning declined to disclose information about his business but according to his secretary, he runs real estate investment and development. He launched a startup in 2011, before which he worked in the aviation industry for more than one year.
Boeing 737 is mainly operated for short-distance flights. It has the longest service life and is the most popular plane in the civil aviation industry.