World Refugee Day, observed June 20 each year, is dedicated to raising awareness of the situation of millions of refugees throughout the world. Today is the 14th World Refugee Day.
This day was chosen by the United Nations General Assembly on Dec 4, 2000, after adopting the date of Africa Refugee Day, which was marked in several countries prior to 2000.
The annual campaign is observed under a different theme each year by a variety of events in more than 100 countries. This year's theme is "One family torn apart by war is too many."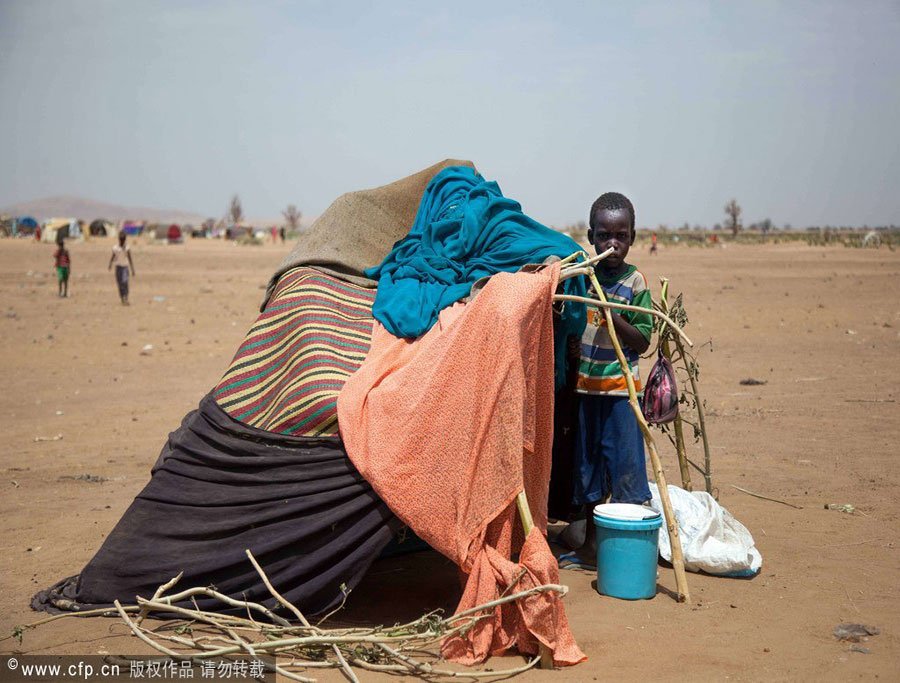 A picture released by the United Nations-African Union Mission in Darfur shows a Sudanese child standing next to his shelter at the Kalma camp for Internally Displaced People on March 9, 2014 in South Darfur. [Photo/CFP]