Photo special: Dangerous buildings in China
Updated: 2014-04-10 09:43
(chinadaily.com.cn)
Editor's Note: The recent collapse of a 20-year-old residential building that claimed one life and injured six others in Fenghua, East China's Zhejiang province, has sent a signal warning for government overhaul of many other buildings in China that could potentially fall.

The hidden dangers in these buildings are caused partly due to compensation disputes between demolition companies and occupants. Other reasons include sinking ground under the building, poor construction and a shortage of money for reconstruction. The following is a collection of some unsafe houses.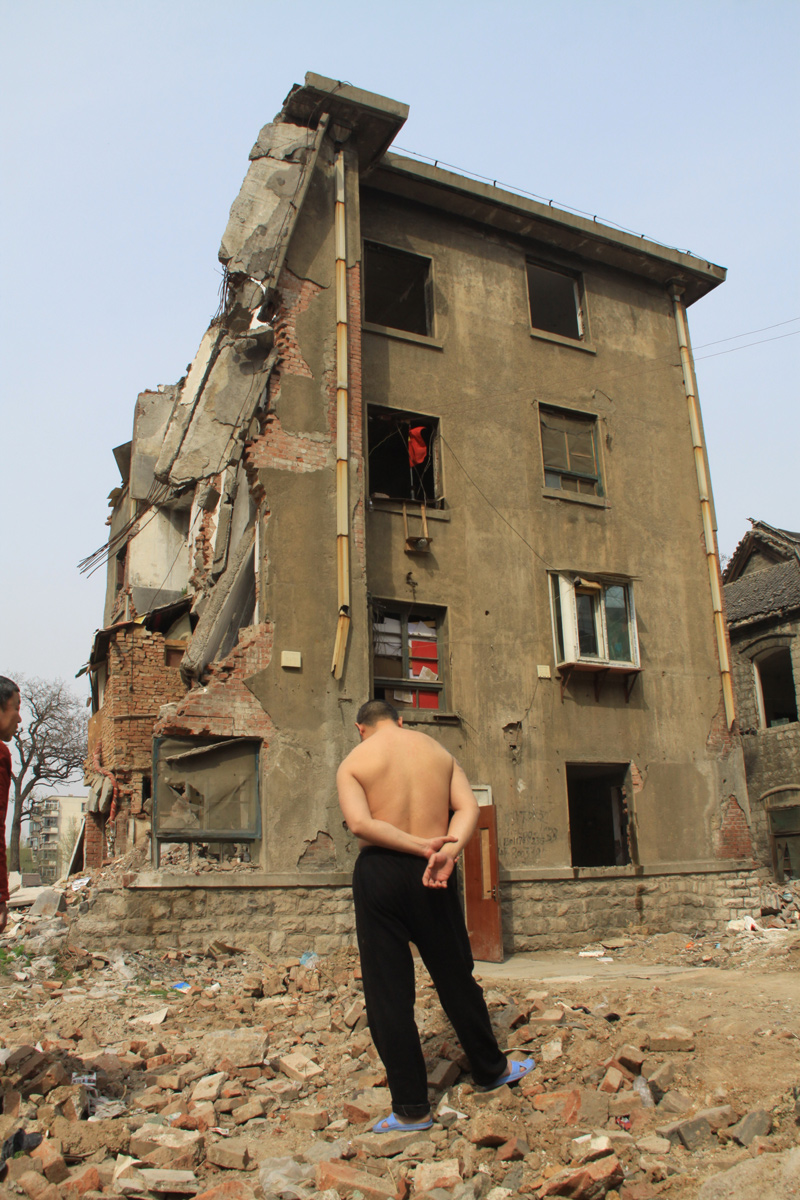 This photo, taken on April 9, 2012, shows a partly collapsed building in Ji'nan, East China's Shandong province. The owner (in front of the building), who lives alone in the structure for more than two years, refused to move out. [Photo/icpress.cn]
...