The navy unit takes on the cold. Photographer Zhu Xingxin marches with them.
The Chinese marine corps has concluded war games. This is the corps' first combined combat exercise with army forces in cold environments. In a simulation of a city assault, one side deployed automatic reconnaissance aircraft and special forces to collect intelligence on the other side before weeding out its defenses and engaging in urban combat. Navy commander Wu Shengli says the drill was aimed at honing the navy's cross-regional mobility and abilities in extended combat in strange and extremely cold environments.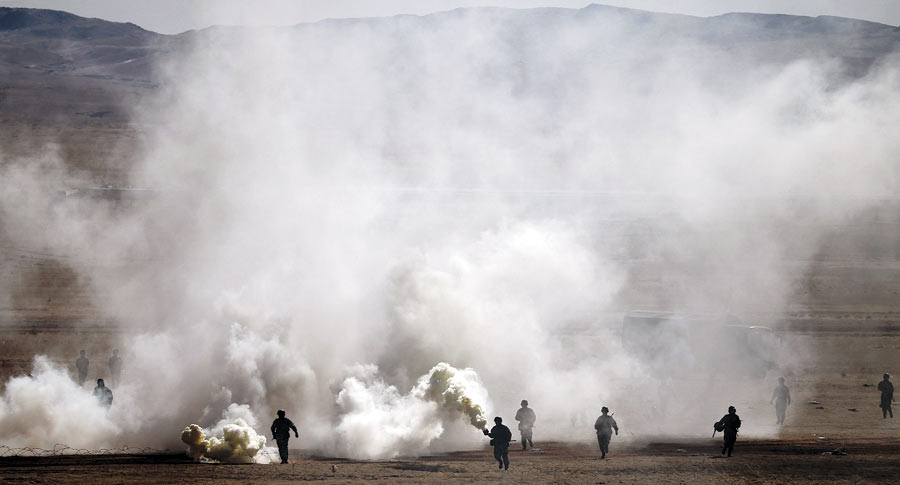 China's marine corps participates in a war drill with Beijing-based army forces in North China's Inner Mongolia autonomous region on March 15.