China has loosened its decades-long family planning policy, allowing couples to have two children if one of them is an only child, according to a decision issued by the Communist Party of China last week.
Family planning policy was first introduced in the late 1970s to rein in the surging population by limiting urban couples to one child and most rural couples to two children, if the first child born was a girl.
Since then, slogans advocating the policy have emblazoned walls and buildings throughout China, especially in the countryside.
Walls may be repainted, but pictures can stand the test of time.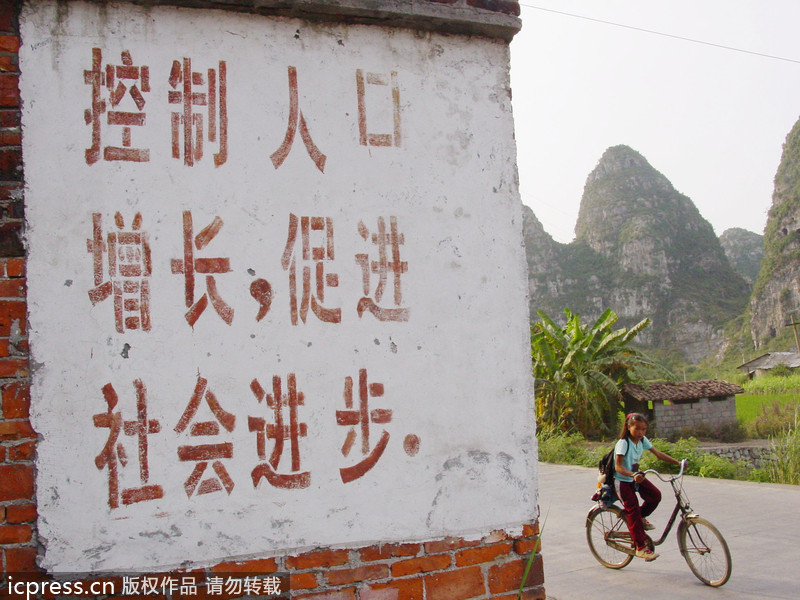 "Curb population growth, promote social progress,"reads a sign in Longhui county, Southwest China's Yunnan province, Oct 7, 2004. [Photo/icpress.cn]