Songtangzhai Museum rises from rubble
Updated:2011-11-23 09:37
Peacefully tucked away on tree-lined Guozijian Street in Beijing, Songtangzhai Museum appears to be a tiny little antique without any shiny modern decorations. Yet when you approach it, you will find every part of it is engraved with brilliant but mostly unfamiliar traditional Chinese culture. 
Located on Guozijian Street of Beijing, Songtangzhai Museum is China's first folk carving museum that collects ancient relics of carvings retrieved from the rubble of demolition sites across the capital of China, and it also is called the "picked museum."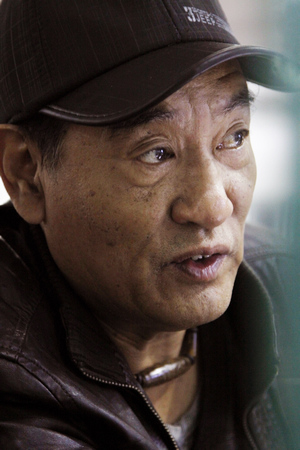 Founded in October 2001, Songtangzhai Museum exhibits thousands of collections mainly consisting of folk items, such as elaborate gate piers, exquisite wooden doorways, and delicate screens, which occupy a courtyard in Beijing.
Li Songtang, born in 1949 and the curator of the museum, has dedicated half his life to collecting and preserving Beijing's past.
"There used to be more than 920,000 sets of private residences and between 7,000 and 8,000 hutongs in old Beijing. But now, they are all gone," Li said.
"I'm living in Beijing and I'm a Beijinger. I like the ancient Chinese folk culture and I feel it's my duty to protect them," Li said.
Songtangzhai Museum is also seen as one of the best courtyard houses in Beijing featuring the unique traditional art and culture.
Besides the carved artworks, Li also collects blue and white porcelain from the Yuan Dynasty (1271-1368), also on display at Songtangzhai Museum.
Li said that most of his collections of blue and white porcelain from the Yuan Dynasty were acquired in the past 10 years.
The blue and white porcelain from the Yuan Dynasty were seldom known by collectors until a pot, "Guiguzi down the hills" fetched 230 million yuan ($35.4 million) at Christie's London auction house on July 12, 2005. The news astounded collectors all over the world and since then, they have become hot collectors' items.
Experts say there are now a total of 300 to 400 blue and white porcelain pieces from the Yuan Dynasty in the world and many of them are in west Asia. It's doubtful that a private museum could have a collection of nearly 100. So Li welcomes the collection lovers to the museum for discussion and exchange of views.
Further Information:
Address: No 3, Guozijian Road, Dongcheng District, Beijing
Open: 8:30 - 18:00
| | | |
| --- | --- | --- |
| | | |
| Stone carving gate piers | Wood carving  |  Wood carving |
| | | |
| --- | --- | --- |
| | | |
| Stone carving | Wood carving | Stone carving |
| | | |
| --- | --- | --- |
| | | |
| Blue and white porcelain from the Yuan Dynasty | Blue and white porcelain from the Yuan Dynasty | Blue and white porcelain from the Yuan Dynasty |