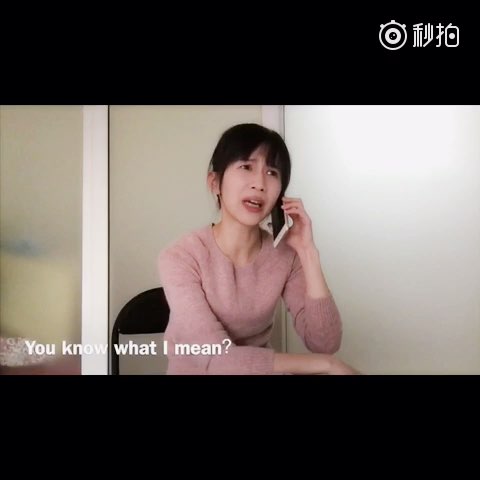 Screen shot of a video posted by Internet celebrity Papi Jiang's Weibo account. [Photo/Weibo.com]
Jiang Yilei, a popular Shanghai-based online talk-show artist better known as Papi Jiang, might not have imagined she would falter on the language front. Just after receiving more than 100 million yuan ($15.38 million) in angel investment late last month, Jiang was ordered by the media administrative department to discontinue her program for frequently using vulgar language.
The authority's order was justified, if not overdue, because Jiang has millions of fans who could be easily influenced by her lifestyle and language. This is evident in the reactions of Jiang and her fans. While she has apologized for the use of vulgar language, many of her fans don't think her coarse expressions are a problem.
China has given birth to many operas, dramas, crosstalk performances, and the artists who have infused life into them. But these artists were extremely careful with the language and type of expressions they used even in the days when a majority of the people in the country were illiterates.
It is thus an irony that most of the popular programs on the internet today rely on coarse language to grab audience's attention.
Jiang uses English words, which are coarse and vulgar, in her programs. She may feel her expressions sound cool and add a unique touch to her shows. She is wrong.
She could have developed a smart, exquisite language style given the fact that she has a postgraduate degree from China's top drama academy. But since that involves a lot of hard work and practice, she chose the easy way to gain popularity.
Jiang's case should be a lesson for people spreading vulgarity on the internet. And it should prompt them to abide by certain rules and fulfill their due social responsibility.