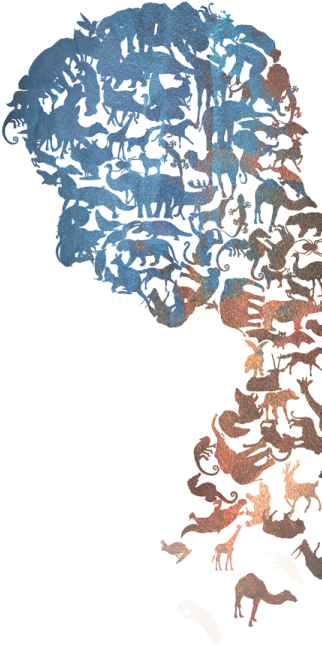 World Wildlife Day, celebrated on March 3 every year, gives us an occasion to celebrate and appreciate the many beautiful plants and animals that share our planet. It is also an occasion to raise awareness about the interdependence of wildlife, people and sustainable development, and to demonstrate why the continued presence of wildlife is vital for human being's well-being.
This year's theme, "The Future of Wildlife is in Our Hands", recognizes the urgent need to step up our fight against wildlife crime because of its adverse economic, environmental and social consequences. Today illegal wildlife trade is estimated to be worth $50-150 billion per year. Forest crime and illegal logging have been estimated to be between $30-100 billion a year or between 10-30 percent of the total global timber trade.
Environmental crime is now a multi-billion dollar industry that finances criminal, militia and terrorist groups. But environmental crime-including the illegal trade in wildlife, timber, chemicals and waste-is much more than a criminal industry and affects much more than the environment.
Wildlife and forest crimes rob poor and vulnerable countries of revenues for schools, roads, healthcare and job creation, and deprives developing economies of billions of dollars in lost revenues. Quite simply, environmental crime threatens our very ability to meet the ambitious 2030 Sustainable Development Agenda adopted by heads of state in New York last year.
The Sustainable Development Goals specifically highlight the need to take urgent action to end poaching and trafficking of protected species of flora and fauna and address both demand and supply of illegal wildlife products and also to end illegal, unreported and unregulated fishing.
In the Asia Pacific region, ASEAN member states took a decision at the 10th ASEAN Ministerial Meeting on Transnational Crime last year to add "trafficking of wildlife and timber" to the list of regional priority transnational crime threats. It is a clear indication that in Southeast Asia such crimes are serious and growing. Wildlife and forest crime will now be considered as deadly as drug trafficking, human trafficking and smuggling, terrorism, and arms smuggling.