The visit of President Xi Jinping to Saudi Arabia, Iran and Egypt will mark a major boost to Beijing's engagement in a region riven by war and political unrest.
China has historically been cautious about becoming embroiled in the politics of regions such as the Middle East, which lie beyond its immediate sphere of influence. It has pursued a firm anti-interventionist stance at the United Nations and other forums.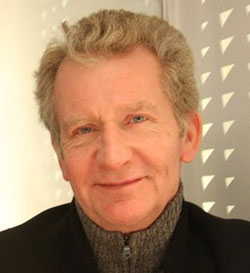 Harvey Morris
However, in the face of the destabilizing impact of the Syrian civil war and the rise of the so-called Islamic State (ISIS), it has moved to the forefront of international efforts to resolve the conflict.
Foreign Minister Wang Yi flew to New York for a one-day visit in mid-December specifically to participate in a rare unanimous vote of the United Nations Security Council that backed a roadmap for peace in Syria.
His speech to the Council lamented a conflict that had brought ruin to a "time-honoured civilization" and displaced large numbers of its people. "What is worse," said Wang, "it has become a hotbed where radical ideas breed and spread as well as a playground for terrorists, posing a grave threat to the peace and security of the region and beyond."
That amounted to a recognition that even China is not immune to the spillover of unrest in the Middle East. The previous month, President Xi made his first public reference to ISIS when he condemned the group's murder of Chinese captive Fan Jinghui.
"Terrorism is the common enemy of humanity," Xi said in a statement issued at the Asia-Pacific Economic Cooperation summit in Manila. "China resolutely opposes terrorism in any form and resolutely fights against violent, terrorist, criminal activities that challenge the bottom line of human civilization."
Beijing's stance on Syria was spelled out in a joint statement issued this month following talks between Foreign Minister Wang and Philip Hammond, the visiting British foreign minister. The two sides agreed to "advance counter terrorism and a political settlement in parallel. Both our countries face threats from terrorism, and have a shared interest in defeating all terrorist groups in Syria and Iraq."
President Xi's visit will nevertheless underline China's new readiness to become engaged in high-level diplomacy in a region in which the U.S., Russia and others are already active.
His decision to visit Egypt is uncontroversial. Abdel Fattah el-Sisi, the Egyptian president, has made two visits to China since December 2014 during which a number of economic agreements were finalized.
The focus will be on the Chinese leader's visits to Saudi Arabia and Iran, rival regional powers that are locked in a bitter dispute after Riyadh executed a senior Shia cleric and demonstrators in Tehran retaliated by storming the Saudi embassy.
Xi can be expected, privately at least, to support the efforts of other world leaders to try to cool the hostility between the two sides at a time when consensus is required to confront ISIS.
Foreign minister Wang assured the Security Council in December that "China neither has nor does it pursue self-serving interests on the Syrian issue." Beijing nevertheless has an interest in peace and stability in the Middle East.
Chinese oil companies operate in potentially vulnerable areas of Iraq and also did so in Syria before the war there shut them down.
China is also a major buyer of Saudi and Iranian oil, and Iran is currently pressing to increase its crude exports to China and elsewhere ahead of the lifting of international sanctions linked to its nuclear program.
The author is a veteran correspondent with spells at Reuters, the Independent and Financial Times, and has extensive knowledge of the Middle East. He contributed this article for China Daily.