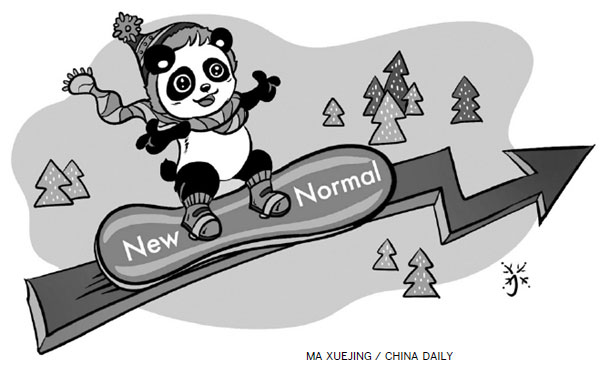 China's slowing economy has exacerbated the gloomy sentiment about the world's most populated market and sparked worries about massive job losses amid potential company collapses and loan defaults.
But I firmly believe that this pessimism has been overdone.
Economic growth is slowing, but a year-on-year expansion of about 7 percent, or even slightly lower than that, is very positive in a global context. A recent survey by recruiting experts Hays has not only provided a snapshot of China's economic status, but also added weight to the bullish outlook amid the country's huge growth potential.
The Hays Global Skills Index 2015, developed in conjunction with Oxford Economics, showed China scored 4.7 points, 0.3 percentage point down from 2014. China's slowly decreasing overall index (5.0 in 2014) suggests that employers are progressively finding it easier to source the skilled labor they need for their operations.
However, a deeper look into the seven indicators that comprise this index, show that employers still face real challenges in managing their human resources. The indicator for "overall wage pressure" (7.5) sends out a loud message: the Chinese employment market is still facing a shortage of skilled workers with employers prepared to use salary to compete for the top talent.
Our (Hays') research also found that China is grappling with severe labor market inflexibility. There are signs that improvements are on the way, as with policymakers revisiting some vocational certifications and aiming to reduce the constraints on talent movement between industries, utilizing their transferable skills and encouraging a more active, fair and competitive job market.
Nonetheless, the prospect for stable economic growth in China remains bright, buoyed by the new growth engine which the government is striving to create. The Chinese leadership's "new normal" strategy - relying on strong consumer spending and youngsters' enterprising spirit to sustain a slower but healthier growth - is more than just verbal support.