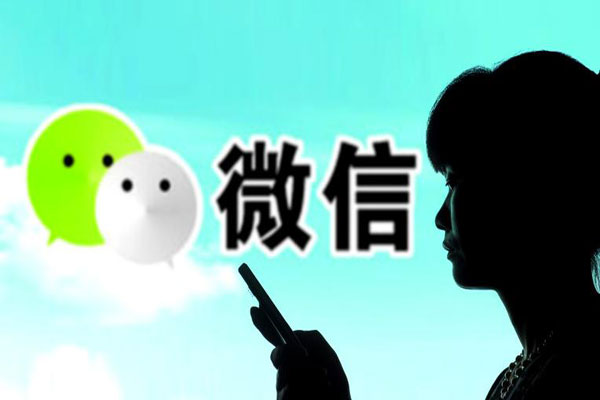 A woman looks at her phone in front of an advertisement for Tencent's WeChat mobile messaging app, in Shaoyang city, Central China's Hunan province, March 31, 2013. [Photo/IC]
The ninth amendment to the Criminal Law that came into force on Nov 1 says a person fabricating and/or deliberately spreading false information on emergencies such as epidemics, or disaster or police cases through the Internet or other media is punishable by law. And if the person's action has led to serious consequences, he/she could be imprisoned for three to seven years.
This has prompted many to fear that even people who unintentionally violate the law by posting and/or sharing information on social networking services such as Weibo and WeChat could face legal punishment. But such worries are uncalled for.
The law is meant to crack down on people deliberately fabricating or spreading rumors that cause social chaos or disrupt normal life. But according to the law, if a person does not fabricate rumors or does not know the information he/she is sharing online is false, it would not constitute a crime.
The crime of fabricating and/or deliberately spreading false information usually contains three elements. First, the suspect should have the capacity for criminal liability. Second, he/she fabricates or spreads false information despite knowing it to be false. Third, the rumor thus spread should cause social damage, especially leading to "serious disruption of the social order" and/or "having caused serious consequences". It should also be noted that the law covers only information on emergencies such as epidemics and disaster, and police cases.
A recent report by the Xinhua News Agency early this week said, when a famous private equity investor was detained by police for alleged inside stock trading, rumors spread via online messages that a member of the investor's team was shot dead by the police, which was false. The rumormonger in this case could be held responsible if the damage he or she has caused is serious enough to match legal stipulations.
Before more detailed interpretation of such serious disruption or consequence by the Supreme People's Court is published, we can study existing articles for reference.