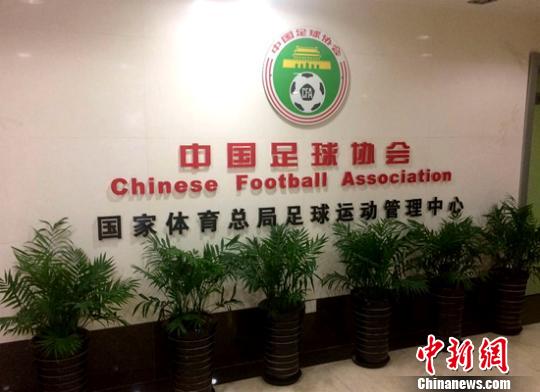 The entrance of the Chinese Football Association is seen in this undated photo. [Photo/Chinanews.com]
Given China's poor soccer performances for decades, the Chinese Football Association has gained as poor a reputation among domestic soccer fans as the country's soccer team has.
It is not totally reasonable to attribute China's poor performances to unsatisfactory management by the authorities, but such a link has provided an outlet for the public to express their long-held grievances against the national soccer team's standing on the international stage. That can best explain why the authorities' decision to reform the association, as a part of its efforts to promote the overall soccer reform and development program, has attracted such attention.
Just like reform in other areas, China's soccer reforms should aim to break the fetters of entrenched interests and smash the institutional obstacles that lie in the way of the sport's development. The problems over the past years mean that reform of the game has now entered the deep-water area.
Aside from establishing an effective new management system and creating a sound organizational framework, the reform is also expected to help explore a suitable road for the reform of the country's broader sports management system.
In the context of China's intensified efforts to reform soccer, it has become a widely held consensus that the CFA must be reformed. The confirmed separation of the CFA from the General Administration of Sports and the planned creation of a series of organizational and management institutions under the association, have displayed the efforts being made to advance the nation's soccer and raised public expectations about the game in China.
Reform of the CFA is a key step toward reforming the soccer management and ensuring the healthy development of the game in this country.
The above is an abridgement of a People's Daily article published on Tuesday.