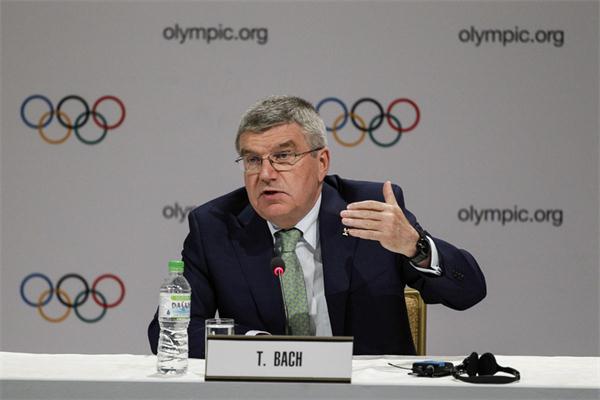 International Olympic Committee President Thomas Bach speaks during a press conference in Kuala Lumpur, Malaysia, Wednesday, July, 29, 2015. [Photo/IC]
When I open the famous envelope to reveal the name of the host city for the 2022 Olympic Winter Games on Friday, I will be as curious as everyone watching. No one can say who will win but we can be confident that the decision will have a lasting impact on one of two very different cities: Almaty in Kazakhstan, and Beijing in China.
Either choice by the International Olympic Committee would be an Olympic "first". Beijing would become the first city to host the Summer and Winter Olympics. Almaty would become the first Olympic host in its region.
The IOC's decision will also be an Olympic "last". Almaty and Beijing will be the last candidate cities that started the bid process before the IOC approved the Olympic Agenda 2020, a reform package that significantly changed the host city selection process. The changes put a stronger focus on sustainability, legacy and transparency, and make it easier for host cities to tailor the Games according to their needs rather than trying to fit a template.
Although the 2022 evaluation process was well underway when the IOC approved the Olympic Agenda 2020 last December, the reforms did have some immediate impact. Both the 2022 candidates took advantage of the flexibility provided by Olympic Agenda 2020 to improve their plans for the Games and reduce costs.
Beijing hopes to use the Winter Games to accelerate the development of a new sport, culture and tourism area, and to encourage interest in winter sports in northern China, a region that is home to more than 300 million people. Almaty wants to build on Kazakhstan's winter sports heritage, and accelerate economic and social reforms.
No matter which candidate prevails, the 2022 Games will be significantly less expensive than the Olympic Games of the past. The proposed budgets for investments in Olympic Villages, sports venues and other infrastructure total $1.85 billion for Almaty and $1.5 billion for Beijing.
Both cities would rely heavily on existing venues. Beijing would reuse venues from the 2008 Olympic Games, including the iconic "Bird's Nest" or the National Stadium. Almaty would take advantage of its high-quality winter assets, including the renowned Medeu Skating Oval, site of numerous world records.
Both cities have identified post-Games legacy uses for all permanent venues to ensure that Games-related investments deliver benefits for years to come.
In both cities, the proposed operational budgets, which cover the direct cost of staging the Games, total less than $1.8 billion - a cost that would be fully offset by revenue from ticket sales, marketing sponsorships and other incomes. The IOC will contribute about $880 million to support the staging of successful 2022 Olympic Winter Games. Both cities are confident of breaking even, or even making a profit.