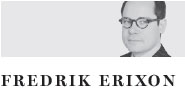 The United States is crippled by ever increasing political conflicts domestically, and the country has had great difficulties accepting the fact that the end of the Cold War did not bring it the desired "dividend" of greater economic and financial support from other countries in underwriting these institutions. Now with China at the table of global economic leaders, the strategic imperative to provide financial support through global economic institutions has diminished as the US governments is hesitant about China's future role in the global system.
Emerging markets and powers such as China have not responded ideally either. They take part in global economic governance but they shun the role of a responsible leader. In recent years, the largest emerging powers have also fashioned new institutions alongside global economic institutions.
None of these new cooperative efforts are created to be alternatives to multilateral institutions. Most of them, such as the Asian Infrastructure Investment Bank, can help push economic development. There is a need for improved conditions for real investment in many developing and emerging countries. Likewise, institutions such as the World Bank need competition. As in other parts of the world, regional cooperation in Asia is a necessary component to make national policies in Asia more effective. Whether we like it or not, regional cooperation is still the best form of cooperation the world has on offer to fix global problems.
China has a great role to play in global economic governance. It should be invited by other countries to assume a leadership position. As a global economic power, China is increasingly facing the same problems as other countries in its position have done before. With vast interests abroad, and with an ever growing number of companies and citizens operating abroad, it does not have the luxury to look the other way when its interests are challenged. To manage its own interests and policies, it will need cooperative institutions that extend beyond its own neighborhood and that offer simple and transparent rules that countries should follow. Smaller collaborative efforts can do good, but their real effectiveness only comes if they are aligned with a larger policy strategy for the world.
The author is director of the European Centre for International Political Economy, a world-economy think tank based in Brussels.