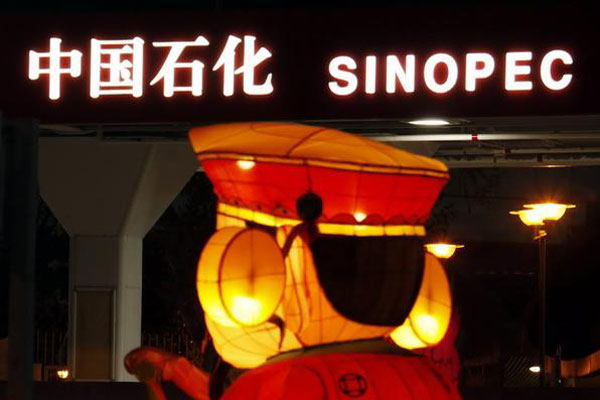 File picture shows a Chinese New Year lantern installation on display outside a Sinopec gas station in Hong Kong. [Photo / Agencies]
The 18th Communist Party of China Cenral commission for Discipline Inspection recently published the concluding report of its fifth plenary session, which listed State-owned Enterprises as the next main targets of anti-graft storm. Comments:
SOEs have long been notorious for rampant corruption and the root of the problem lies in their distorted power structure, in which the head of the company decides everything without consulting others. Worse, instead of being the winner of fair competition, the person in this position is nominated by higher bureaucrats, which leaves loopholes for them to trade the nomination for profit. It is necessary to change the mechanism in order to root out corruption.
Li Yongzhong, senior researcher and deputy dean of the China Discipline Inspection and Supervision College, Jan 18
It is incomplete market-oriented reform that has resulted in corruption and other issues concerning SOEs. They are defined as both State agencies and market competitors, which easily breeds illicit revenue for their top executives. Authorities need to learn the lesson that bureaucratic power and economic resources should never be in the same pair of hands.
Li Jin, vice-director of the China Enterprise Reform and Development Society, Jan 18
International data show a decline in government corruption and a rise in that of enterprises. In the Hong Kong Special Administrative Region, reports of the latter far exceed the former. In the Chinese mainland, SOEs are often very big and very powerful which makes it hard for the clean governance agencies to supervise them. The report includes the smart move of initiating special, professional supervision over this power.
Ren Jianming, researcher and director at Clean Governance Research Center, Beihang University, Jan 18