Editor's Note: Experts say the growing medical cost caused by smoking will put lots of pressure on the country's health care system and suggest that smokers should pay more for their health insurance. Our forum readers share their opinions on this issue and you are also welcome to share yours.
HailChina (China)
This already happens in the West. Smoking does lead to higher health costs that tend to be borne by the broader population. Smoking imposes large social costs and leads to billions of dollars in annual health costs and productivity loss.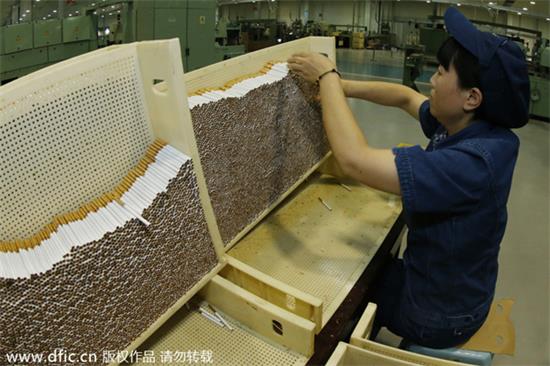 A worker stacks up cigarettes at Hubei China Tobacco Industry's factory in Hubei Enshi Economic Development Zone in Enshi city, Central China Hubei province, August 16, 2013.