Editor's note: The words I love you are sometimes hard to find in Chinese families. But does that mean Chinese parents don't care about their children? Forum readers share their views. You're welcome to add yours.
eddieturkson (expat in China)
We normally say actions speaks louder than words...but in this sense words speaks louder than actions. Chinese parents can't cope or are too tender with the emotions that comes with saying wo ai ni and vice versa....am sure they're gonna say it's our culture...the most common excuse to swerve uneasy interrogations.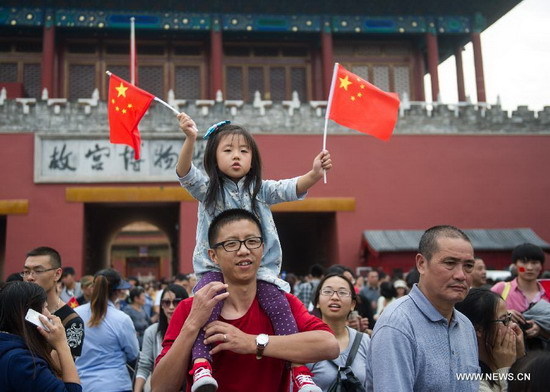 A child rides her parent as she visits the northern gate of the Palace Museum on the second day of the Chinese National Day holidays in Beijing, capital of China, Oct. 2, 2014.