7. Have a positive mindset.
Like a child, explore everything. As we say, 'stop and smell the roses.' Appreciate the small things. One thing I noticed in Zhengzhou was the beauty of all of the trees, flowers and landscape. It is as beautiful as anything I've seen in the USA.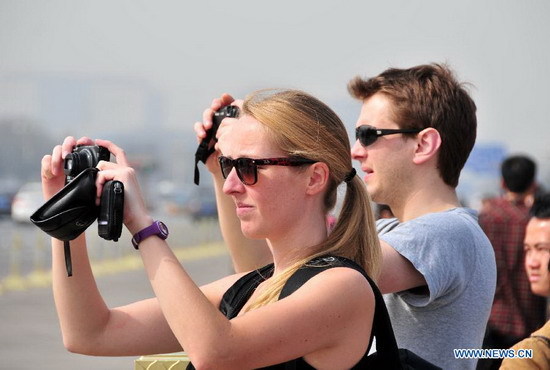 Foreign tourists wearing summer clothing take photos at the Tian'anmen Square in Beijing, capital of China, March 8, 2013.