6. Start by finding restaurants you are familiar with.
When I came to China I found a KFC close by. I knew that if I couldn't get food in other restaurants or supermarkets, I could always go to KFC because it is familiar to me.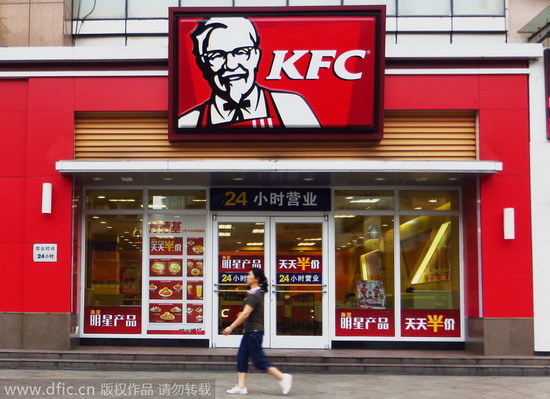 A pedestrian walks past a KFC fastfood restaurant of Yum Brands in Yichang city, central Chinas Hubei province, 24 July 2014.