Editor's note: People tend to have stereotypes before visiting a foreign country. How much do you know about China? Does a China trip change your view toward the country? Some Forum readers share their opinions. You're welcome to leave yours.
dreads (UK)
Many people in Britain, especially older ones, see China as a poor country where people live in small houses and have no money. When I sent my friends pictures of Guangzhou, the tall skyscrapers, the beautiful streets, they were very surprised. They were also surprised to see how fashionable Chinese men and women were. I think this is a good thing as Chinese and British people have much in common and could be great friends. I think in a few years' time British people will see China for what it is, an advanced and prosperous nation.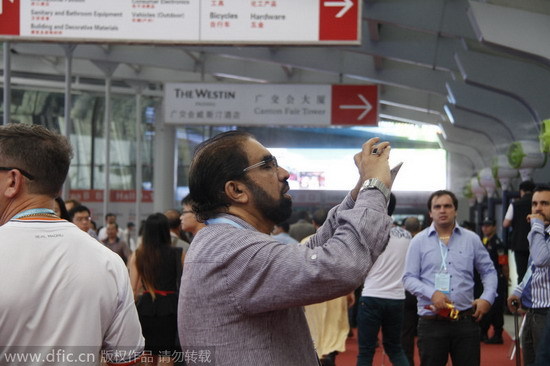 A foreign visitor takes photos during the 115th China Import & Export Fair, also known as the Canton Fair, in Guangzhou city, south Chinas Guangdong province, on April 15, 2014.
The original piece:http://bbs.chinadaily.com.cn/thread-1078869-1-1.html