The branding of Mount Kuaiji's ancient Chinese torreya nuts has brought fame and fortune to the local community. But the new class of entrepreneurs must maintain a delicate balance with nature, Sun Yuanqing reports.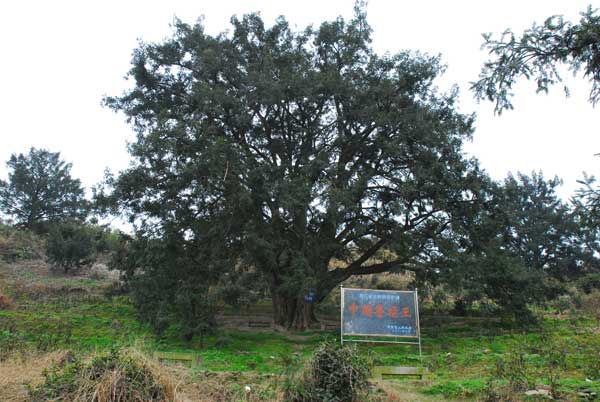 A torreya tree in the Mount Kuaiji area in Zhejiang province. [Photo provided to China Daily]
When Luo Guanjun was growing up in the Mount Kuaiji area in Zhejiang province, he found it hard to appreciate the beauty of the nearby forest. The trees were a symbol of his family's poverty: He'd seen a huge sack of torreya nuts that had taken two years to grow and process exchanged for just a few rice coupons.
At 16, Luo left his home in Zhaojiazhen in the Mount Kuaiji area to seek his fortune elsewhere. Working in a clothing factory in Shenzhen, Guangdong province, he learned about branding and quality control. Five years later, he returned to the torreya forest to put these ideas into practice.
Now Luo's marketing know-how has raised awareness about the health benefits of torreya nuts, and transformed the trees into a gold mine for the villagers.
A local household now typically raise three or four torreya trees, which can support the family for the whole year. The trees have lifted the entire community out of the "era of starvation" as Luo described his childhood.
"The torreya trees have changed my life and the lives of my fellow villagers," he says. "Now they are ready to reach out to more people."
For more Eco-China, here