Recent reports about "ant people" - graduates who throng the suburbs of Beijing to eke out a living - has caught the attention of many and aroused much sympathy. The TV series Dwelling Narrowness (Wo Ju) is also a heated topic for discussion.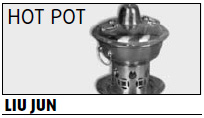 I sympathize deeply with these young people, though I believe parents who spend all their savings to buy apartments for their children are spoiling them. Each generation must go through hardship and make its own life.
Some 15 years ago, when I was doing post-graduate studies and my boyfriend was earning a monthly salary of just a few hundred yuan, the issue of finding a corner that belonged to us always hung like a leaden cloud over our hearts.
There was no privacy in the crowded dormitories, either on campus or in the State-run unit where he worked. I often had to beg his friendly female colleagues to shelter me for a night.
When we got married, we joined the endless queue of people waiting for an apartment from our units (dan wei), just like our parents had done decades ago.
We were hopelessly behind thousands of couples who had worked longer. Luckily, when a roommate moved out of my husband's dormitory, he left us the key to his 10 sq m room.
The joy of settling down in that tiny nest is beyond description. We happily bought a bed and a desk, then tucked the bookshelf and refrigerator in the balcony. We treated our friends with dishes cooked in the pulic kitchen. When I woke up at midnight and found a cockroah staring at me, and that only seemed to make our life more interesting.
From the day we first set foot in the nation's capital as students, we both knew that a huge meaty pie was never going to fall upon us out of the blue. For years we worked frantically into the night, doing translations and any odd jobs that came our way. From Bugs Bunny cartoons to Discovery documentaries, we racked our brains to find the most appropriate Chinese term, spending lavishly only on dictionaries at a time the Internet was still in its infancy.
A sudden disaster forced us to take a break. My husband fell ill and could hardly breathe. Tuberculosis filled his chest with some 2 liters of fluid.
In the three months that he stayed in hospital, he still did translations when his arm wasn't on an IV drip. After the initial panic subsided, I began to grow fond of the countryside view on the two-hour bus ride to the hospital.
Swallows nested below the eves and magpies called from their nests high up in the poplar trees. Where would we make our home? Should we toil all our lives for a snail's shell inside the city, I wondered.
Even before my husband fully recovered, we began hunting in the mushrooming real estate market. The cheapest projects then were priced at around 2,000 yuan per sq m, about one fifth that of the most expensive ones.
Our dream came true about eight years ago. Now we call an apartment in the southeastern suburbs our dear home. It is far from where either of us works, but we could afford it with a bank loan.
Today's "ant people" might not be so lucky, given the fierce competition in the job market, the end of the welfare housing policy in 1998, plus soaring housing prices.
But I believe, if one works hard, there will be a way out. And I salute those who don't rely on others to realize their dreams.