When photographs look like paintings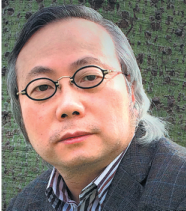 Fu Wenjun. [Photo provided to China Daily]
"I feel I have a lot of fresh ideas," he says.
The passion can be seen in his latest series, Wind from Yesterday, which has been made for the coming show.
In it, he has used images of the poplar tree, or huyang, which is locally known as the "hero tree in desert". It can survive for hundreds of years even in the desert. The photos of the tree are overlaid with images of paper used in books some 1,000 years ago.
Fu says the vigor of the poplar is like Chinese culture.
Contact the writer at dengzhangyu@chinadaily.com.cn
If you go
9 am-5 pm, through March 19. National Art Museum of China, 1 Wusi Street, Dongcheng district, Beijing. 010-6400-1476.