When photographs look like paintings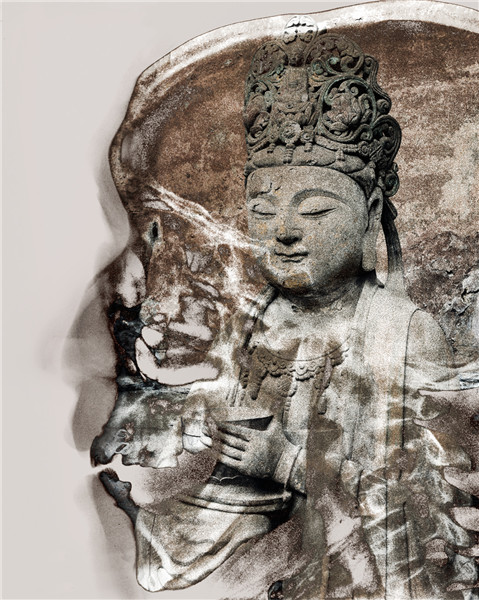 Fu Wenjun displays his experiments in photography at his solo show in Beijing. Highlights include Wind from Yesterday series and Thought Reading series (above). [Photo provided to China Daily]
"I think a lot about culture, history and stories behind them when I see antiques from across the world displayed in museums such as the British Museum and the Louvre (in France)," says Fu.
When creating a photo, he often adds 60 to 70 images that he shoots in one frame, which he says is similar to what oil painters do on canvas-overlaying different colors with their brushes.
Peng Feng, curator of the Beijing show, says Fu's photos have a thickness and density that are usually found in oil paintings.
Many artists prefer to use fewer elements while producing abstract works but Fu adds as many layers as possible to present his understanding of the genre, adds Peng.
Fu's style of photography was perhaps shaped in the 1980s, when he studied oil painting at Sichuan Fine Arts Institute in Chongqing.
In the early 2000s, Fu shot images of Chongqing's factories to record economic and social changes in the city, in Southwest China.
These photos are part of his installation titled Postindustrial Era that will be shown in Beijing. The installation has five large wheels with Fu's photos and a video that he shot over many years to highlight the changes in Chongqing.